Dnet Email Outage Today 1/28/2022. Update: This issue has been resolved.
Email and Web Hosting
for people, by people

Dnet Email Login
for your Dnet Email Address

Hosting Login
Website, Email, and Domain Registration
As the world searches for clues into what Russian President Vladimir Putin might be planning after massing troops on Ukraine's border, some have turned to an unlikely source: TikTok. With Western leaders warning that a Russian invasion could be imminent, professional analysts and amateur sleuths have turned to a mix of social media videos and satellite imagery in an attempt to gain insight into the Kremlin's plans. Source: AllSides News…
New Bears HC Matt Eberflus is busy assembling his new coaching staff, which will include a couple of familiar faces from the Colts.Source: sports.yahoo.com…
Jerry Jones said Dan Quinn will be Cowboys defensive coordinator for years to come, which is slightly unbelievable [Opinion]Source: sports.yahoo.com…
The Bears have reportedly made an offer to Packers' Luke Getsy to serve as offensive coordinator in Chicago.Source: sports.yahoo.com…
There's a lot of smoke about Nets star James Harden joining the 76ers.Source: sports.yahoo.com…
SNY's Andy Martino will be responding to and breaking down answers to New York Mets questions from readers. Here's the latest…Source: sports.yahoo.com…
MacKinnon suffered the injury after a hit by Bruins forward Taylor Hall on Wednesday.Source: sports.yahoo.com…
The Vikings should be swift in head coaching decision.Source: sports.yahoo.com…
Matt Eberflus is officially the new Bears head coach, and he's got a message for fans.Source: sports.yahoo.com…
McDaniels is scheduled to be interviewed Saturday for the Las Vegas Raiders head coaching jobSource: sports.yahoo.com…
Becky Lynch may have met her match for her toughest foe yet. Hey, if the former UFC champion that Lynch pinned at WrestleMania in 2019 wants a rematch, just name a date — say, the first weekend of April in Dallas — and it's on. Wrestling fans are awaiting that match.Source: sports.yahoo.com…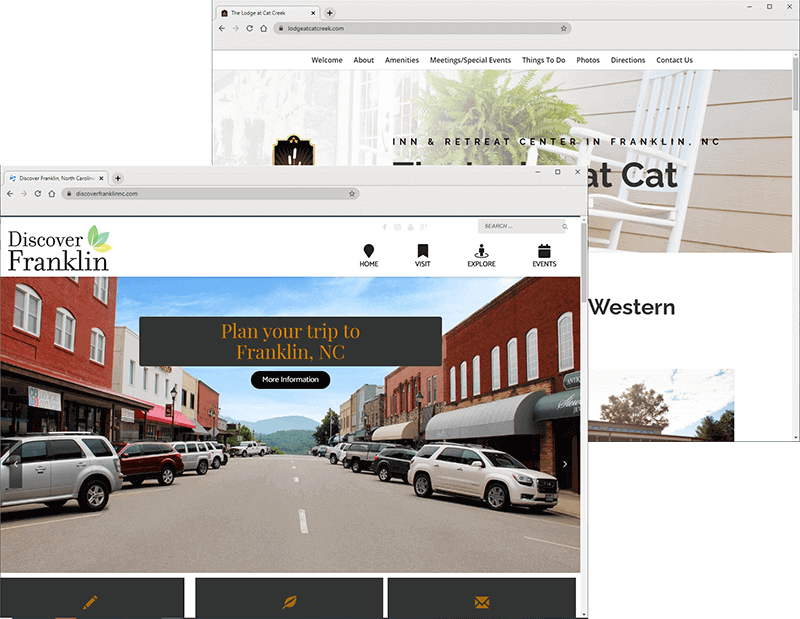 Great Support. Better Solutions.
Whether you just need a basic website or all the bells and whistles an online presence can provide. If you're not sure what you need, just ask us and we'll recommend a solution for you. Our goal is to provide the services you need, to see your business succeed.
We have a great support staff that is ready to assist you and are here to help! With a focus on the human experience, we don't think of you as a potential buyer, customer, or client. We understand that on both sides of any interaction, conversation and purchase are two people who just want to be treated as humans.